All of our programs have two main components: Qur'an (tafsir and iraab) and Arabic.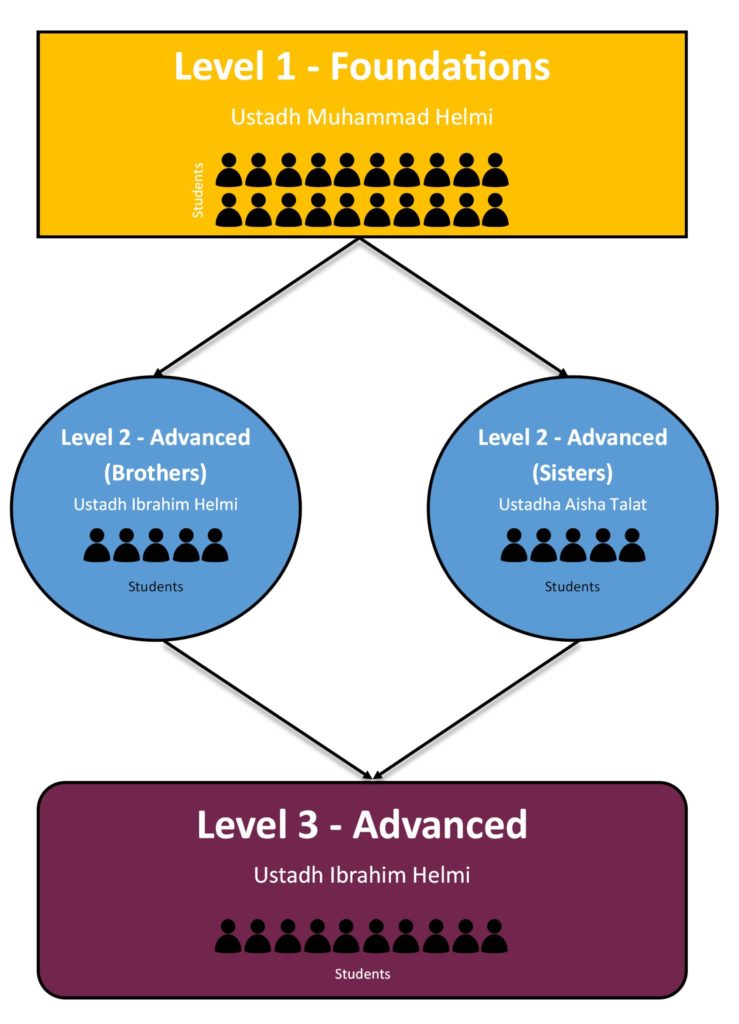 Prerequisites: We only accept students in our programs who have completed an Arabic curriculum in their native language like Bayyinah Access.
In this preparatory level, we focus on training the students' ears to process Arabic. The students are placed in a class of around 15-20 students online. They are not expected to speak, only type answers.
Tafsir and iraab: Surah Nuh, Surah Hud
Arabic textbook: Qasasun Nabiyeen (selections)
The level is comprised of 36 hours of instruction.
In this level, we place students in small groups of 4-5 online. This is where they begin to converse in Arabic with the instructor and among themselves.This level is paced according to the students. So if a group proceeds faster, they will finish earlier.
Tafsir and iraab: Last two juz
Arabic textbook: Al-Arabiyyatu Baina Yadaik Vol 1 and 2 (selections)
The level is comprised of at least 60 hours of instruction.
Level 3: Advanced Qur'an and Islamic Studies
In this level, the students who have completed level 2 are grouped together to study advanced books on literature (Adab), rhetoric (Balagha), tafsir and other subjects.
For those interested in memorizing the Qur'an with correct tajweed and earn an ijazah.